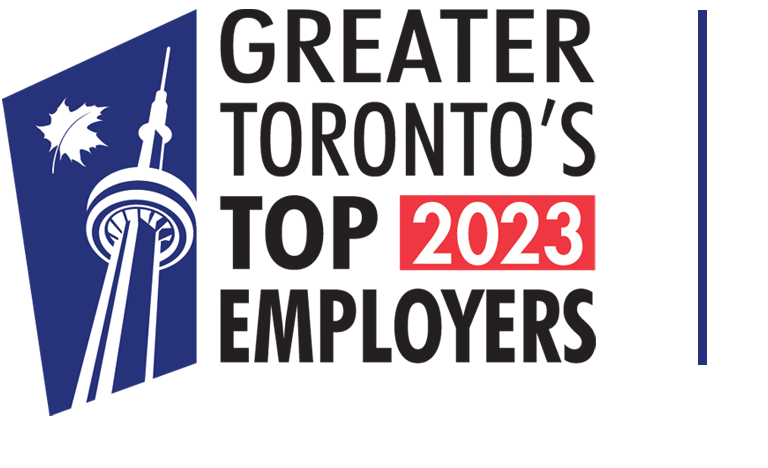 The ODA has been selected as one of Greater Toronto's Top Employers for 2023 – our fifth year in a row!
Find out why we made the list.
The ODA employs people in many fields, including government relations, finance, health policy, public affairs and communications. We all work towards a shared mission: advocating for our members, promoting optimal oral health and supporting successful professional lives and general well-being.
We've been leading oral health for more than 150 years. Join us and help us make a difference in the oral health of Ontarians.
---
Current Positions
We are looking to fill the following position(s). If you're interested, click on the corresponding link for details and how to apply. After you click on the link, the job posting can be found on the top right corner of the page. 
Specialist, Media Relations and Communications
Manager, Government Relations and Advocacy
---
Our Employment Policy
It is the ODA's policy to:
Employ, retain, promote, terminate and otherwise treat any and all job applicants on the basis of merit, qualifications and competence.
Create a favourable work environment in which all employees can enjoy equal opportunities in their employment relationship with the ODA.
This policy shall be applied without discrimination because of an individual's race, ancestry, place of origin, colour, ethnic origin, citizenship, creed, sex, sexual orientation, age (18 years or more), record of offenses, marital status, family status or disability or religious affiliation, unless there exists a bona fide occupational qualification.
Our Employment Equity Program
The ODA has developed, and maintains, a comprehensive employment equity program covering all elements of personnel policies and practises to remove discriminatory employment barriers when and where they are found to exist, and to enable all individuals to compete for employment opportunities on an equal basis. The ODA will equalize employment opportunities and fully utilize the greater pool of human resources and skills that exist among visible minorities, women, persons with disabilities, Indigenous peoples, and people identifying as LGBTQ2SI.
The purpose of employment equity is to achieve equality in the workplace so that no person shall be denied employment opportunities or benefits for reasons unrelated to ability. Employment equity means not only treating persons in the same way, but also requires special measures and the accommodation of differences.
Accessibility
The ODA is committed to fair and accessible employment practices. As required, the ODA will integrate accessibility into regular workplace processes, including recruitment, employee accommodation, and performance management and career development. To access the ODA's Accessibility Plan and Policy Statement, visit oda.ca/accessibility.
Working at the ODA
The ODA occupies a large, open, beautiful space that used to be a copper factory. Located in the heart of Yorkville, parks, transit, and everything downtown Toronto has to offer is just steps away.
We think being recognized as one of Greater Toronto's Top Employers says a lot about the culture and work environment we've built over the last 150+ years. We are all about growth and learning: every position in our organization offers both challenges and opportunities, and we encourage all our staff to establish themselves within and beyond their individual roles.
Learn more about the ODA
Did you know we were founded the same year as the birth of Canada?