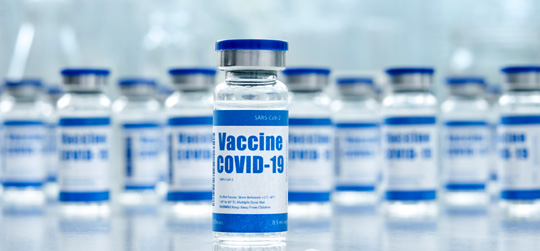 Ontario's dentists calling for early access to COVID-19 vaccine. Dentists are a critical part of the healthcare system and on the frontlines of the pandemic.
The Ontario Dental Association (ODA) is calling for the provincial government to include dentists in the early rounds of vaccine recipients. Dentists have been on the frontlines throughout the pandemic by keeping people with dental problems out of emergency rooms. By nature of the care they give, Ontario's dentists are at direct risk of contracting COVID-19 and need to be on the priority list of health care professionals to be vaccinated early.
The ODA sent a letter to Health Minister Christine Elliott on December 4 respectfully requesting dentists and their dental staff be considered for early vaccination to ensure their safety so they can continue to treat patients and lessen the burden on our already taxed healthcare system.
ODA President Dr. Lesli Hapak, says, "The ODA understands the immense stress the province is under as they navigate through this pandemic but dentists are a key part of the healthcare system and provide specialty care that improves the health and well-being of millions of Ontarians every year. We need early access to the COVID-19 vaccine."
---
The ODA has been Ontario's primary source for dental information since 1867 and represents over 10,000, or 90%, of dentists in the province. For more dental care tips and COVID-19 updates, including what to expect at your next dental appointment, go to www.oda.ca.
About the Ontario Dental Association
The ODA has been the voluntary professional association for dentists in Ontario since 1867. Today, we represent more than 9,000, or nine in 10, dentists across the province. The ODA is Ontario's primary source of information on oral health and the dental profession. We advocate for accessible and sustainable optimal oral health for all Ontarians by working with health-care professionals, governments, the private sector and the public. For helpful dental care tips, visit www.oda.ca.
---