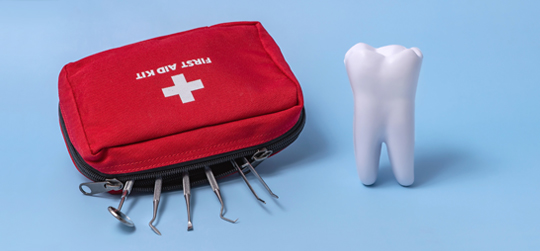 If you've been putting off going to the dentist during the pandemic, now's the time for a check-up.
The past 16 months have been difficult for everyone as we adjust to living in the era of COVID-19. But with more people getting vaccinated and public health restrictions lifting, many of us are feeling more confident about venturing outdoors. If you've been delaying a visit to the dentist because of the pandemic, the Ontario Dental Association (ODA) says it's safe to book an appointment.
Dental offices have always followed strict safety rules, and those have been enhanced even more since the pandemic to keep you, dentists and their staff protected. In fact, there have been no known cases of COVID-19 infection from treatment at an Ontario dental office thanks to all the extra infection prevention standards put in place since the spring of 2020.
ODA President Dr. Charles Frank says, "Not only is it safe to go to the dentist, it's an important part of caring for yourself. Dental care is a key part of your overall health and well-being, and you need to keep up good habits to stay healthy."
A regular check-up can spot dental problems early and stop pain and disease from getting worse. Dentists have also noticed a big increase in the number of patients coming in over the past year with stress-related problems like teeth grinding and clenching, which can lead to headaches and cracked or broken teeth. Your dentist has solutions to help prevent that kind of discomfort and damage.
For more information on the new COVID-19 safety protocols and what to expect at your next dental appointment, go to www.oda.ca.
---
The ODA has been Ontario's primary source for dental information since 1867 and represents over 10,000, or 90%, of dentists in the province.