Introducing the new Smile magazine. This magazine is full of helpful, easy-to-understand tips and articles to help guide anyone to better oral health. Smile magazine will be published digitally twice per year.
Latest Issue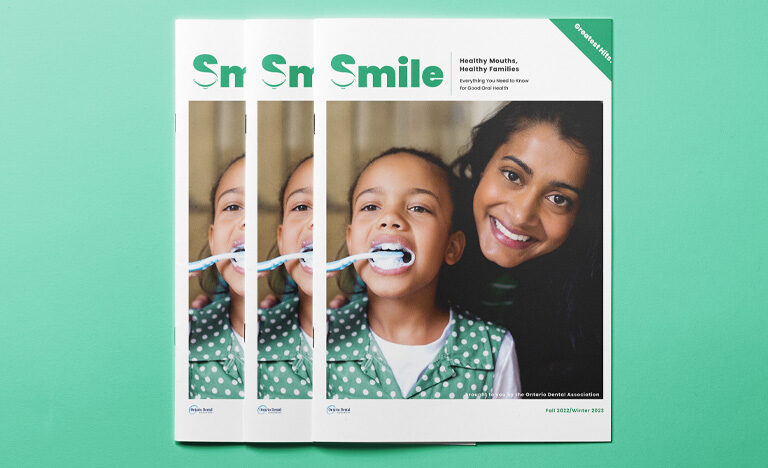 This issue contains some of our best information for parents (or parents to be) on oral health. Get information on healthy snack options, flossing tips, baby's first trip to the dentist and much more. Read it online.
YourOralHealth.ca Magazine
Read issues of our previous magazine focused on oral health information for everyone.